We pride ourselves on providing a loving, safe, and enriched learning environment. All of our teachers are fully dedicated and very educated when it comes to working with children.
Discovery Gardens has low turnover in both staffing and enrollment – just one quality indicator that shows we must be doing something right!
Discovery Gardens' highly qualified staff meets and exceeds all of Oregon's Child Care Division requirements. Before employment, all potential applicants complete a working interview, so that we can see how they interact with our children, families and staff. Upon employment, each staff member undergoes a 30-day training regimen at our facility. During this time, they learn our various programs and philosophies. They also become acquainted with the children and their families, to ensure we meet the expectations that each family has for their child's care.
In addition to gaining certification in CPR, First Aid, and Child Abuse and Neglect Prevention, Discovery Gardens' staff also attend numerous workshops throughout the year to stay current with the most effective methods of enhancing a child's development.
Our staff are friendly, patient and nurturing. We work closely with families to ensure that their child is receiving care that meets his or her personal needs and development. Anytime is a good time to voice concerns or ask questions about your child's or family's needs.
Discovery Gardens hosts special events on a regular basis that are designed to allow parents to interact and communicate with teachers and other Discovery Gardens families. We understand that every family is unique and has busy schedules, and we also respect that each child moves at a different pace. We enjoy helping, guiding and encouraging you and your family in any way we can.
Communication is our number one policy! We help support your family and enable your child in their learning and growth.
Sheila Watson
Mission: To provide the best environment and care that will nurture children and help them grow, and to support families.
Birthday: July 3rd
Family: I have four beautiful little girls.
Education/Experience: I have degrees in Early Childhood Education as well as Medical Business Administration. I founded Discovery Gardens in 2004, and have cared for children in all age groups, ranging from 6 weeks to school age.
About Me: I have 4 lovely little ladies and they are the inspiration behind Discovery Gardens! In June of 2004, I decided to open Discovery Gardens so that I could be at home with my children. I didn't really know that I would love providing childcare so much until I actually started doing it. Shortly after starting my childcare business, I realized that taking care of other people's children was much different than caring for my own as a parent, so I decided to go back to school for Early Childhood Education at Clark Community College. I fell in love and was inspired by the classes I took. As I went to school and learned about ECE development and practices, I would go back to my daycare and my children and apply them. I could not believe how amazing it was to see the difference I was able to make, not only in the lives of children but the families as well.
Now I have three daycares, 3 commercial centers, and am blessed with the best teaching staff I could ever ask for. We have been able to create an environment that is so rich with love and compassion – that nurtures children to learn and grow in the best possible setting.
When look at my life and I see how I personally grew up and all of the obstacles I have overcome, I take pride in knowing that I have been able to accomplish creating such a wonderful place for children and their families in the same neighborhood that I grew up in. I see the difference that we make here at Discovery Gardens and it brings tears to my eyes.
I love my children, I love my staff, I love Discovery Gardens, and I love all of you. Thank you for allowing us to be a part of your family!
Netra Ninen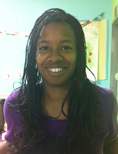 Mission: To always provide a safe, diverse, enthusiastic learning environment for all of the children that attend Discovery Gardens.
Birthday: October 15th
Family: I have two teenage boys, and a loving husband of over 20 years.
Education/Experience: I have about 300 hours in training through Portland Community College. Through the Oregon Registry I am at level 9.5 currently, and have accumulated 250 hours in resource referral training. I have completed my infant/toddler credentials and my goal is to reach level 10 in the Oregon Registry. I am constantly taking classes to improve my childcare knowledge. I am seeking my Associates Degree in Early Childhood Education currently, and will graduate June 0f 2016.
About Me: I am a wife and a mother who loves God. I have a passion for working with children of all ages, but I absolutely love working with the infants and toddlers the most. I have dedicated 25 years in the field of Early Childhood Education and am ready to give 25 more years if God is willing. I do volunteer work at my church, and my hobbies are reading, walking, and collecting miniatures. My favorite color is PURPLE!
Sanita LaGrone
Mission: To continue serving our families in the community, and each individual need of our children in the community, and to watch our success continue to grow in the childcare field.
Birthday: July 26th
Family: I am a mother of two wonderful boys, Michael and Damonee. I have three sisters, one brother, three nieces and four nephews.
Education/Experience: I currently have a high school diploma and 100+ hours of training through the Oregon Registry. Though I began working with Discovery Gardens in July of 2011, I have 5 years of childcare experience ranging from infants to 12 years of age. I have completed CPR, First Aid, Child Abuse and Neglect, and Food Handler certification. My training is an ongoing process.
About Me: I am an outgoing, funny and enthusiastic person. I like challenges to keep my brain working. I picked Discovery Gardens to continue my career because I needed a change in life. Children are the best blessings you could ask for and I love every minute of my time when I'm working with children. They make you smile when you walk through the door, and can hold conversations with you at the age of one and a half. They have their own individual personalities that make them so special to me!
My children motivate me to work everyday to provide for them, and they expect me to be the best mother, teacher, friend, and provider that I can be. My favorite color is purple, I like roses and I like to eat. In my spare time I love scrapbooking, bowling, movies, walks, shopping and spending time with my family and friends. I love watching sports – football, basketball, the Olympics – I like competitive sports.
I have been working for Discovery Gardens since July 2011 and love every minute of it. In my spare time I like to scrapbook, and I love spending time with my family and friends.
Destiney Clark
Mission:  I am motivated in seeking out ways to provide a safe, diverse learning environment to serve in the community by focusing on the WANTS for the families and the NEEDS of the children. Overall I want to provide quality care for the children as I would for my own.
Birthday: July 8th
Family: I have a daughter named Skyler.
Education/Experience: I have worked in the Child Care field since January 2008, receiving my Associates degree in Applied Science in Early Childhood Education, as well as being at a level 9 in the Oregon Registry. I have also attended several different supplemental trainings/classes in the following areas: First Aid, Blood Bourne Pathogens, CPR, and Special Needs. I have completed 900+ hours working with multiple age groups ranging from 3 weeks old to 5 years of age over time doing my co-op training at Mt. Hood Community College and here at Discovery Gardens. Currently I am still in pursuit of furthering my education to receiving my Bachelors degree as a(n) Special Needs Child Advocate. My goal is to reach the highest level I can.
About Me:  I am a friendly, loyal, hard working dedicated individual who has ambition to succeed in any given environment. I love to learn new things and I am ALWAYS up for any challenges that come my way. I get along well with others, while also working efficiently on my own. My goal is to always excel and never to just settle, I have beliefs that "I CAN DO" anything – I just have to be willing to go to through the fire if needed. I've worked for Discovery Gardens since August of 2011 in many great positions. Starting out as a Lead Teacher in the Toddler room at the Kenton Location, opening the Columbia Knolls location being promoted to Site Director there, to a co-director at the Lombard location, now holding the position as the Parent Coordinator. Discovery Gardens meets the individual needs of all employees with support to help you individually pursue your dreams.
Nova Hill-Allen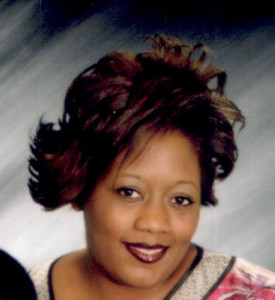 Personal DG Mission: My Mission at Discovery Gardens is to provide quality childcare benefiting the child, the parent, the staff and the community.
Birthday: April 4th
Family: My family consists of two children that are currently attending college, and my dog Tattoo (Shih Tzu).
Education/Experience: Nova Hill-Allen joined the office of Discovery Gardens in 2012. As a Multi-Site Coordinator, Nova supports the technology marketing and administrative efforts of the office. Nova has extensive experience in the fields of administration, secretarial and customer service. She records and tracks all inventions reported to Department of Education and helps generate and prepare numerous reports based on the information that is maintained in the databases.
About Me: I enjoy arts and crafts, jigsaw puzzles and spending time with my family and friends. "It takes a village to raise a child" and I would like to be a part of the village.
Want to join our team